The Identity, Privacy, and Security Institute (IPSI) at the University of Toronto in association with the Information and Privacy Commissioner of Ontario are proud to host the first International Symposium on SmartData.

SmartData is a vision to create Internet-based virtual agents which will act as an individual's online proxy to securely store their personal information and disclose it based upon the context of the data request and instructions authorized by the data subject.

Join us, as we feature a group of renowned international and local experts from a wide range of disciplines, discussing topics such as evolutionary robotics/computing, cognitive science, dynamical systems, neuroscience/brain imaging, philosophy of science, high performance reconfigurable computer systems and disruptive technical innovation.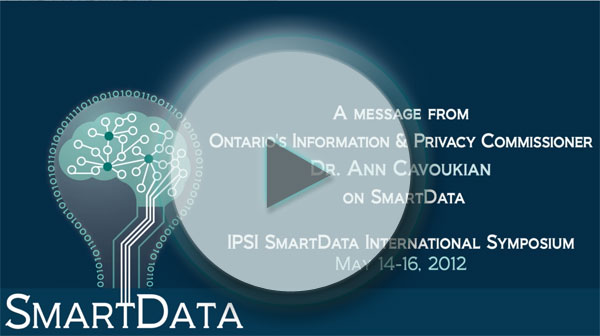 A Message from Ontario's Information & Privacy Commissioner Dr. Ann Cavoukian on SmartData